External Venues
Contract Tracing & Record Keeping
As Basketball resumes, WBA will be utilizing the contract tracing and recording service provided by the Victorian Government. Every venue will have a unique QR Code to sign in to the venue upon arrival. These records will be retained for 28 days and will help with any future contract tracing that may be neccesary in slowing the spread of COVID-19.
For all competitions, players listed on the scoring consoles will have their data recorded as taking part in the game. All spectators, scorers, siblings and other visitors not partaking in the match and not listed on the official score sheet must use the QR Code provided to sign in before entry. Every person entering WBA venues will be required to demonstrate to the BSO that they have successfully signed in.
If a person cannot register via the QR code, the BSO will manually record your information. This will also be retained for 28 days.
For a quick video tutorial please click here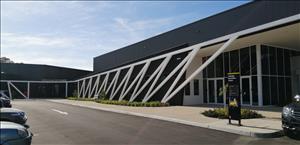 Oakleigh Recreation Centre
Address: 2A Park Road, Oakleigh

Abbreviation: ORC
Please click here for Exit and Entry information.
There is ample parking around the venue, which also contains a gym and swimming pool.
Please note that the reception and canteen facilities are managed by Oakleigh Recreation Centre
Please click here for a 3D walk through of the facility
Box Hill Aqualink
Address: 31 Surrey Drive Box Hill
Abbreviation: BHA
The venue is within Surrey Park and the best entry is from Canterbury Road.
There is ample parking around the venue, which also contains a gym and swimming pool.
We use two courts BHA2 and BHA3, located to the left when entering through the main entrance.
Ashburton Primary
Address: 10 Fakenham Road, Ashburton
Abbreviation: ASB
School car parks are avaiable on Fakenham Road and Carool Road.
Please note: Street parking is not allowed at this venue; patrons must park in either of the school car parks.
The Fakenham Road car park is out the front of the stadium, while the Carool Road car park is at the outdoor netball court, about two minutes' walk to the gymnasium.