Domestic Competitions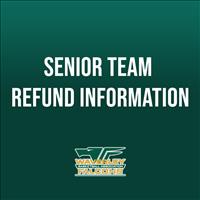 Senior Refund Information
20/07/2020
SENIOR TEAM REFUND INFORMATION
Team Representatives would have all received an email from Shane by now regarding information about refunds for senior team entries/ BV license fees.
Below is a summary of this information:
TEAM ENTRY FEES
- Individual or new teams who made a direct deposit to WBA must contact Shane directly, emailing their bank details to shane.palmer@waverleybasketball.com for a refund.
- Those who registered and paid via PlayHQ will receive a refund which absorbs a 1.9% processing/admin fee.
- This refund is not applicable for teams associated with invoiced clubs.
- If the payees bank details have changed since original registration, please email new details to WBA (shane.palmer@waverleybasketball.com) urgently.
BV LICENCE FEES
- BV are extending all active licences for individuals. The 365-day membership has been paused and will roll on once basketball resumes.
- If you do not intend to return when basketball resumes, you may be eligible for a refund. Please refer to BV's terms of registration to check eligibility. Players who are eligible must lodge a refund request through WBA by July 31 (shane.palmer@waverleybasketball.com).
Individual players with any concerns are encouraged to talk to your representative prior to contacting WBA, as they will have all necessary information and forms.
WBA would like to again thankyou for your patience and understanding during these difficult times. We are currently working towards a summer competition and will update everyone accordingly.
Stay safe,
WBA