WBA News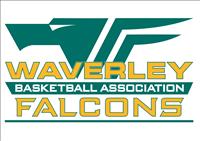 Little Dribblers
13/12/2019
Thank you to all participants who have joined in our Friday afternoon 'Little Dribblers' beginner program during Term 4, 2019.
The 'Little Dribblers' at Waverley stadium was formed when the Oakleigh Recreation Center closed their doors for a $24M redevelopment, expected to be finished late next year.
Waverley Basketball Association are excited to expand competitions to use the new courts in the future, and are always looking for ways to work with council and local residents to provide sport for all.
A previous local WBA junior club assisted coaching this amazing group of kids but were unable to continue this term due to insufficient registrations. When 20 boys and girls arrived for casual play in week 1, Shane was excited to learn of the opportunity to get back on the court and coach and formed a wonderful team and would like to thank Kat, James, Daniel and Ben.
WBA would like to thank the incredible support from families and the assistance provided each week on and off the court. Tonight is our last session of 2019, and Shane is again gutted he cannot be there to wish all the children a Merry Christmas and have fun playing games in the final training. We are all pleased to see the players have come a long way and learned lots of skills, and hope that everyone had an enjoyable time.
Information and confirmation of 2020 sessions will be made when we return late January. Currently it's difficult to secure the resources as many local junior clubs are running identical sessions, which we circulated information in forms last week. If you missed learning about these programs, please click here.
Enjoy your summer holidays and we hope to see you again very shortly!
Regards,
Waverley Basketball