Programs & Competitions
AUSSIE HOOPS
Aussie Hoops is Basketball Victoria's Beginner Clinics for 5 - 12 year olds. This program allows children to learn and practice without the pressure of an official game and have fun with beginner players in the same situation.
A number of WBA Junior Domestic Clubs host their own beginner clinics prior to a new season of basketball commencing. Please browse the individual club links to find out more. Aussie Hoops Clinics are currently operating at Waverley Stadium with the Timberwolves Basketball Club running their session at 4.00pm on Monday afternoons.
LITTLE DRIBBLERS
Our Little Dribblers Programs are aimed at our 5-10 year old children who are either new or reasonably new to the game. Our in School Term programs currently operate on Wednesdays and Fridays running for seven weeks after school. We also run holiday programs usually consisting of two hours for two mornings, to again introduce children to the game.
Conducted by experience Waverley senior and Junior coaches our emphasis is to teach the skills but do so in a fun and inclusive environment. Enquiries can be made to Anthony Skepper on 0481024134.
REPRESENTATIVE BASKETBALL
The Waverley Falcons is the representative arm of the Waverley Basketball Association for male and female players and was formed in 1982. It has teams competiting at junior and senior championship levels.Junior teams compete in the Victorian Junior Basketball League, and the Eastern Qualifying League. Senior teams participate in the Big V competition and the Melbourne Metropolitian Basketball League
For further information on representative basketball, please navigate through the main menu.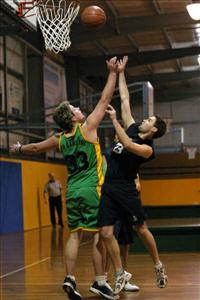 DOMESTIC BASKETBALL
The Waverley Basketball Association's Junior and Senior Domestic Competition is divided into two seasons per year.
All games are played at the Waverley Basketball Stadium and the Oakleigh Recreation Centre. To cater for the increased growth of Saturday Junior Competition, four local schools/gymnasiums are also utilised. For further information, please navigate through the main menu.